Whenever people talk about Chinese poker rooms, there is a mix of opinions. Some people find it great and the best way to print cash, some others will lecture on how it is a scam and you should stay away. I was always the curious cat, so I've been wondering how much of this is true, but since I'm doing just fine Pokerstars, I thought I'd rather not risk myself in these shady businesses.
It was only when I heard that professionals like Limitless were playing in these rooms that I started to reconsider. At this point, I heard my own poker coach saying he was playing these rooms and then he made the following statement:
"Thanks to Chinese poker rooms, this is probably the best time to be a poker player in the past 10-12 years."
My curiosity grew much bigger at this point, so I decided I had to check this out… but then I hit a brick wall: How the hell do I get into those rooms?
Seems like a simple enough question, but I have never seen any ads for that. What are the best rooms there? How can I play it? China is a closed market, is it accessible to the likes of me? A Brazilian player, literally the other side of the World?
There were fears as well, how many of the myths were true? What If I choose the wrong poker site, would I be scammed? Would I really lose all my money to the Chinese government? Do poker sites have ways to protect the players against bots, collusion, and other nasty cheats?
To solve these and other questions, I did extensive research, talked to other players and some experts in Chinese poker rooms and I found the answer to all those questions and more! So I want to share this with you. Let´s get started.
First step: Choosing a room
To begin we are going to discuss how to join Chinese poker rooms. Well, first you have to choose a room. To help me navigate through that I talked to an expert a DonkHunter recommended me to. I chose PPPoker because it's a huge room and one of the most popular ones. It's so big that it's considered too big to fail, which gave me some safety.
Second step: Creating an account
Now it was time to create an account. I thought I'd need a VPN, a friend in China, or some shady deals. To my surprise, all I had to do was: go to PPPoker website and create an account. Once I created the account it got tricky. I logged into it and I couldn't play at all. I couldn't find a lobby, the cashier or anything. I couldn't find how to deposit, not even how to play. There was the option to play for gold coins, basically, play money. I didn't want that, I wanted to play for real USD.
That's when I found out that in order to play for real money, you have to join a club.
Third Step: Joining a club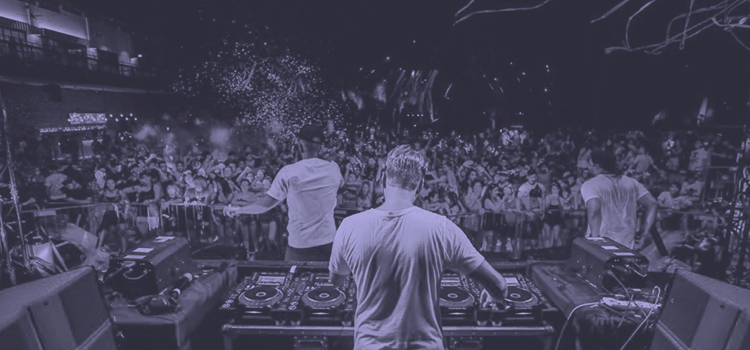 Curiously, for you to join a club, you must first know it. There is no official list of clubs providing their ID and explaining the differences between one another. In order to receive a list like that, you need to know an "agent" (for lack of a better word), someone who knows the clubs. This was made available to me by a DonkHunter.
In order to join a club, you must know its ID. Once you join it, you'll have to buy its chips, for that you once again need someone who trades in the club, in other words, you'll require an agent's help once more.
Now, what's the difference between clubs? Almost everything. For starters, each club set its own price for its chips, there is no financial unification in Chinese poker sites. Beyond that, clubs set their own rules regarding Rakeback, available formats, and modes, as well as establishing their own set of rules, for example, in Philippines Club the cash tables demand you to stay for at least 15 minutes before leaving the table.
It's worth mentioning that you can join multiple clubs, but you can't use the chips of one club to play at another. And it's crucial to ask for help selecting your clubs because the population is different for each of them. In other words, not all of them are crowded with fish, if you randomly select a club, you may end up joining games you can not win.
Luckily, DonkHunter provided me with a list of the best clubs in PPPoker, with valuable information about the population, their coin prices/value, the stakes available, Rakeback, highest traffic, as well as peculiar rules, and more. Now, I was able to choose a club and inform DonkHunter of its name, my ID and the amount I'd like to deposit. I had the option to pay by bitcoin, Skrill or NETELLER. Payment made, I was provided with the coins to play.
Fourth Step: Win.
As I hit the tables, I realized how different this was. The window size wouldn't adjust, except for fixed values in options. They all looked like cellphone screens. I couldn't choose my preferred seat nor change the orientation of the table to the horizontal position. I didn't know how to add more chips and I couldn't auto-rebuy.
Poker Softwares
I also couldn't find any place to save hand history (later on, I found out I could do that if I had a hand converter software that goes around for 70~90USD). The idea is to make the rooms appealing to fish, so sophisticated HUDs are not really welcome. STILL, PPPoker provides you with a basic HUD, and honestly, the information there is more than enough to beat the field. It includes VPIP, PFR, 3B, CBet, won showdown, etc.
Another good thing about PPoker HUD is that you get the information for all past sessions of your opponent, including information on how many sessions he won or lost. This is great to play against unknown opponents, because you know before even playing a hand whether they are a shark or a fish. I certainly took advantage of it as I was playing against many players I never saw before.
The field itself was a dream. From day one I couldn't believe what I was seeing. People were incredibly passive, no hand selection what-so-ever, insane bad plays. I started my day hoping to not lose any money, and in by the end of the day I almost doubled my deposit. Players were falling for the same trap over and over again, and just by playing solid, I managed to make money in stakes higher than I played on Poker Stars with little to no effort.
Of course, every now and then I found a shark, but those are rare occasion and when I did find them, there were 4 fish in the table with us, plenty for both of us to feast. And it was easy to spot the sharks, as the HUD provides me with how many sessions they won/lost in the past.
Final Step: Withdrawing
By the time I decided to withdrawal I needed DonkHunter's help once more. I provided them with ID and nickname, they transferred it to my Skrill account in less than 24h. Safe and sound.
Conclusion
As a conclusion, I can say that the differences between software were huge. There is no question that Pokerstars, and most western poker rooms, have better software. The selling point of Chinese poker rooms is not their software, it's the financial opportunity.
Based on my experience, the potential winnings are surreal. It was by far the worst field I've ever played against. Winning was extremely easy and I'm very tempted to never play any other room again. It was as if players were throwing their money at me.
However, it is worth mentioning that, while PPPoker fights very hard against collusion, bots, and other forms of fraud, players are allowed to use equilab and other poker software that are prohibited in western rooms. This is not something that affected me at all, as I said, the field was super soft and I doubt anyone was taking advantage of external software.
Another important piece of information is that you can create multiple accounts, but collusion is really fought here. The only reason you are allowed multiple accounts is because there is no multi-tabling. You can only play one table at a time.
And it is good to reinforce that: is not a journey you can take alone. I did my research but there were too many obstacles in the way. Navigating through the Chinese Poker Rooms was no easy task and I doubt I could have done it without DonkHunter's crew. There seem to be many ways to get lost in the wilderness there. Choosing rooms, but especially clubs is no easy task, and as I said, you need to know it to join it.
I'd say that if you want to play on the softest fields and you don't mind taking some more risks, join the Chinese Poker Rooms now. But if you like cleaner software, easy to use, playing many tables at the same time, and doing it all by yourself easily and cleanly through a singular cashier, avoid it.
And remember, in case you need assistance joining, selecting, depositing to, or withdrawing from the Chinese Poker Room, DonkHunter will be glad to help you with these and other matters.
And for more recommendations of poker sites for beginners, we have it as well, together with our list of best online poker sites in 2022.